Business Valuation Software
Business Valuation

Business Valuation
Developer Web Site: Bizpep
Price: $69.00 (USD)
Requirements for Use: Microsoft Excel or other Spreadsheet Application.
This Business Valuation software combines relative indicators for future performance with basic financial data to value any business. This valuation method can be used for business purchase, sale, or establishment. The model uniquely applies your intuitive business and market knowledge to provide a 3 year forecast with sensitivity analysis, investment return, and a business valuation. Easy to use and interpret.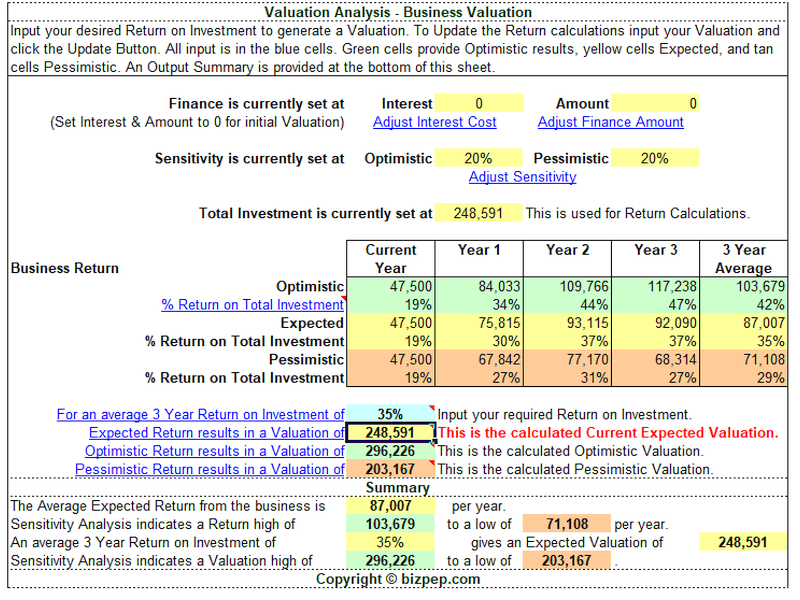 Business Valuation Software
Business Valuation Software
Developer Web Site: Business Software Management
Price: $138.00 (USD)
Requirements for Use: Browser based.
Quickly and easily calculate the value of any business. Easy to use web based software with up to a 10 year Forecast, Sensitivity Analysis, Investment Return, Net Present Value, and calculated Business Valuation. Business Valuation Software is easy to use, it runs in your web browser just like a web page and is available for free trial.